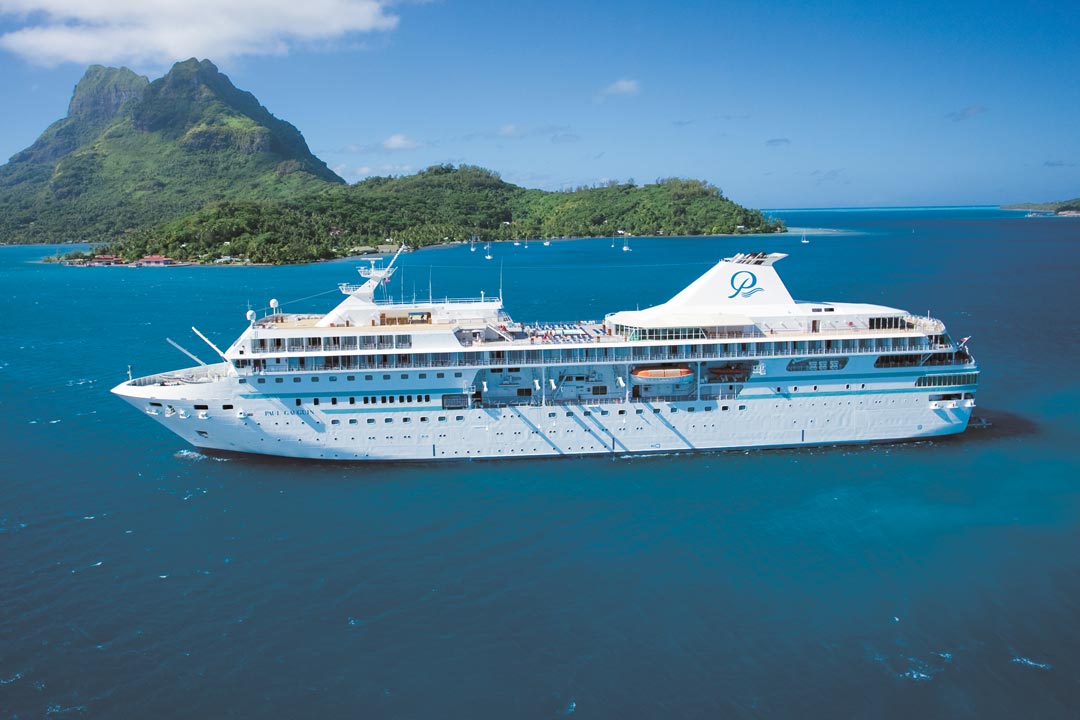 7 Night Society Islands & Tahiti Iti
Paul Gauguin
Departing from:
Papeete, Tahiti
Sailing Date:
August 21, 2021
Ports of Call:
Vairao, Tahiti Iti
Huahine, French Polynesia
Taha'a, Society Islands
Bora Bora, French Polynesia
Moorea, French Polynesia
View full list

for ports of call
Book Your Cruise - Call
(888) 249-5440
(888) 249-5440
Some cruise lines do not allow online bookings and in other instances a sailing date may be so soon that the cruise is not bookable online. Whatever the case, we will get you the best vacation experience at the best price. Just give us a call at (888) 249-5440(888) 249-5440 and we'll be happy to assist you.
Terms & Conditions
Price is in U.S. Dollars based on two people staying in the same stateroom. Price does not include airport and/or government taxes and fees, nor does pricing include fuel supplements.
All offers are for selected dates only, are subject to availability, are limited and apply to new bookings only. Your exact price depends on the time of the actual booking. Additional restrictions may apply. All prices and dates may not be available at the time of booking. Passengers receiving special rates based on residency or age will be required to show a government-issued form of identification (passport, or birth certificate and driver's license) at the pier to validate state of residency or age prior to boarding the cruise ship.
Special requirements
If you or a guest is pregnant or traveling with an infant child, or if there is a need to communicate a request for special meals, medical conditions or physical challenges, we ask that you please call (888) 249-5440 (888) 249-5440 . We will do everything we can to meet your needs and answer all of your questions.
Minimum age requirements may apply.